APEIRON SAUCE - STRONGARM BBQ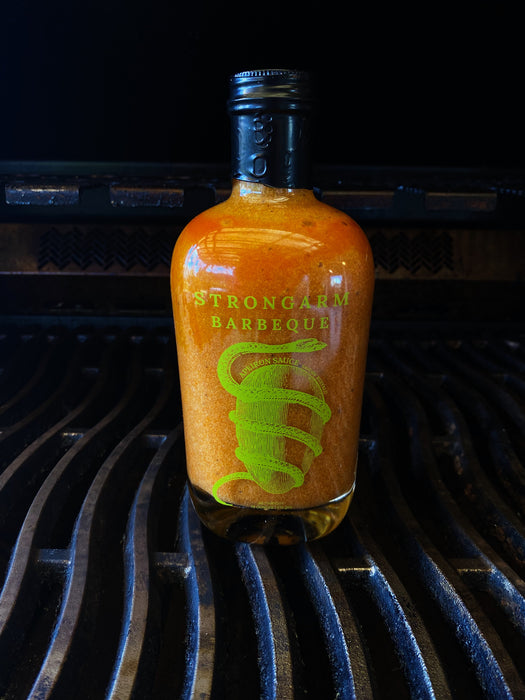 Welcome to the second sauce release from Strongarm Barbeque. Apeiron sauce was a little over a year in development. The idea of improving on buffalo sauce was a pretty hard concept to grasp and David learned in that process that a ton of additions to the general recipe only convoluted a simple truth; buffalo sauce is a near perfect flavor.  But, he did add and tweak the general formula and ended up with what he called a Savory Buffalo Sauce that's a continuation of an endlessly good and applicable flavor.
Apeiron Sauce is a familiar flavor but with hints and tones of depth and complexity that Strongarm is known for! 
Apeiron Sauce is produced with the freshest ingredients and bottled in Southern California.
Enjoy.
PS, Strongarm does not use any thickening agents so settling and separation is completely normal.   Please shake well before use.  Once opened, please refrigerate and the sauce will stay for a long long time!