Good Ol' Texas Style BBQ Sauce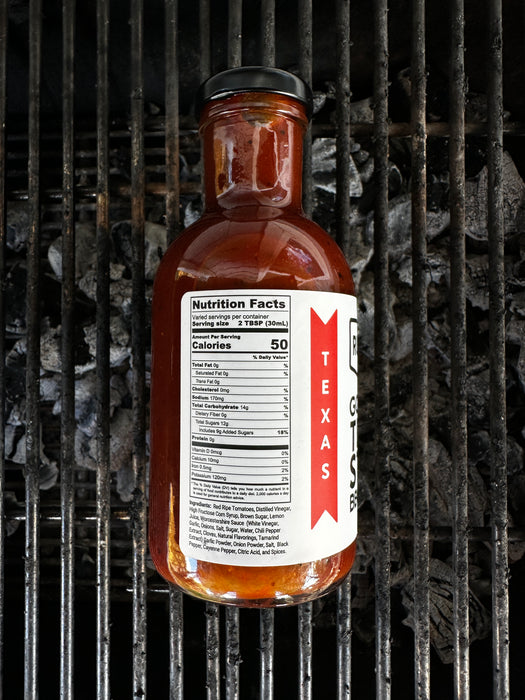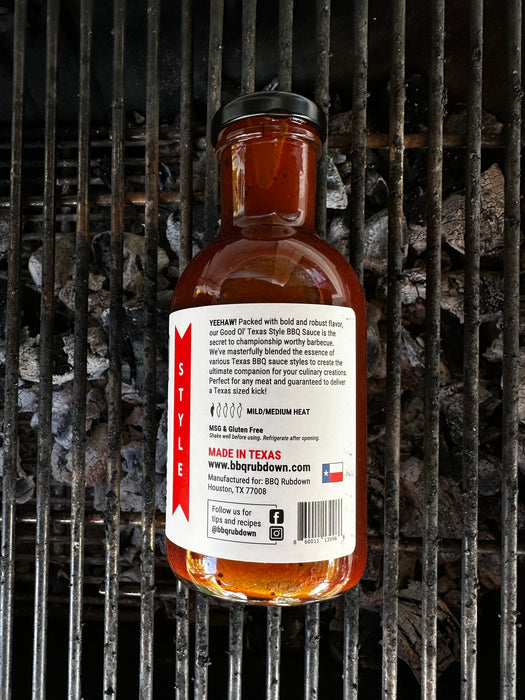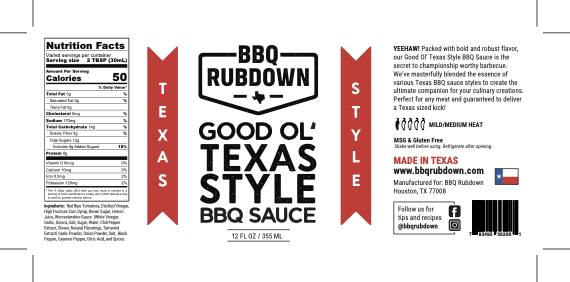 YEEHAW! Packed with bold and robust flavor, our Good Ol' Texas Style BBQ Sauce is the secret to championship worthy barbecue. We've masterfully blended the essence of various Texas BBQ sauce styles to create the ultimate companion for your culinary creations. Perfect for any meat and guaranteed to deliver a Texas sized kick!
MILD/MEDIUM HEAT
MSG & Gluten Free
Shake well before using. Refrigerate after opening.
Each bottle has a smudge-proof and waterproof label. This makes em easy to clean as we know y'all get messy at times!
Follow us on social media @bbqrubdown for tips, gear, and new products!